Best Provider of Artifical Grass For Landscaping
Transform Your Landscape with Effortless Elegance: Explore the Beauty and Benefits of Artificial Grass!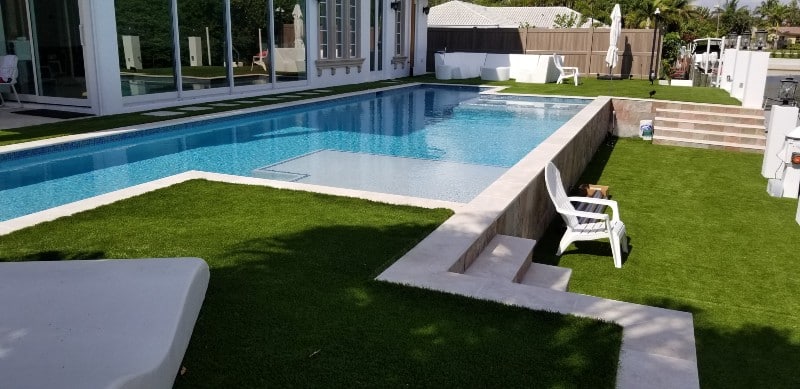 Want Great Artificial Grass For Landscaping?
Lawn Guys Mia has you covered
Are you dreaming of having a well-trimmed, maintained, and clean garden in South Florida? Artificial landscaping turf has made significant strides in mimicking the appearance of natural grass. While it may not be suitable for every circumstance, artificial grass boasts affordability in the long run. With no need for watering, mowing, fertilizing, or pest control, maintenance costs remain low. We can install artificial grass at any place, and help you transform your lawn into a breathtaking landscape.
Have a Beautiful Green Lawn All Year Round with Artificial Turf
While a well-kept lawn can make your house really shine in the neighborhood, maintaining and watering a big lawn can be a real hassle. Luckily, artificial grass offers a solution that saves you from all that trouble. In the next ten years, the costs of taking care of a natural lawn are expected to keep going up, making it even more expensive to keep your lawn looking great. That's why right now is a great time to think about all the benefits that an artificial lawn brings. In the end, you'll end up saving a lot of money on maintenance, watering, and general upkeep. Plus, you'll have a gorgeous, lush yard that really makes your home stand out from your neighbors' places.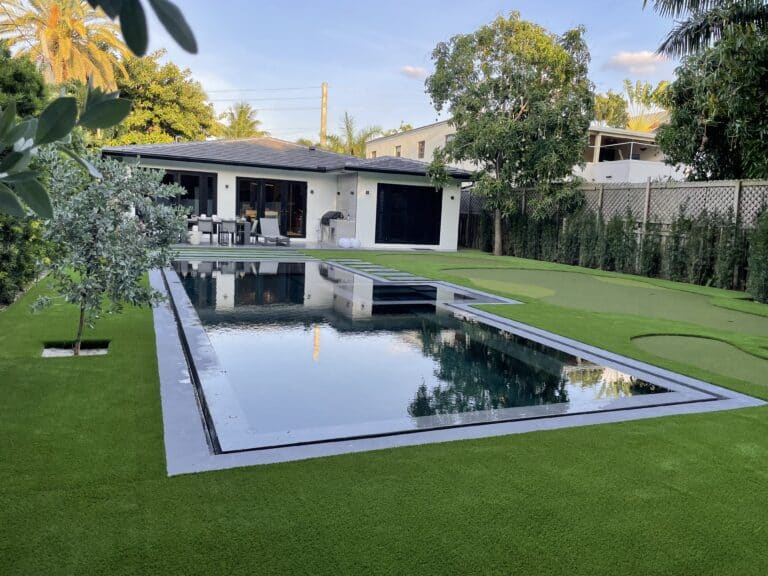 Your Satisfaction Guaranteed
Benefits of Artificial Grass For Landscaping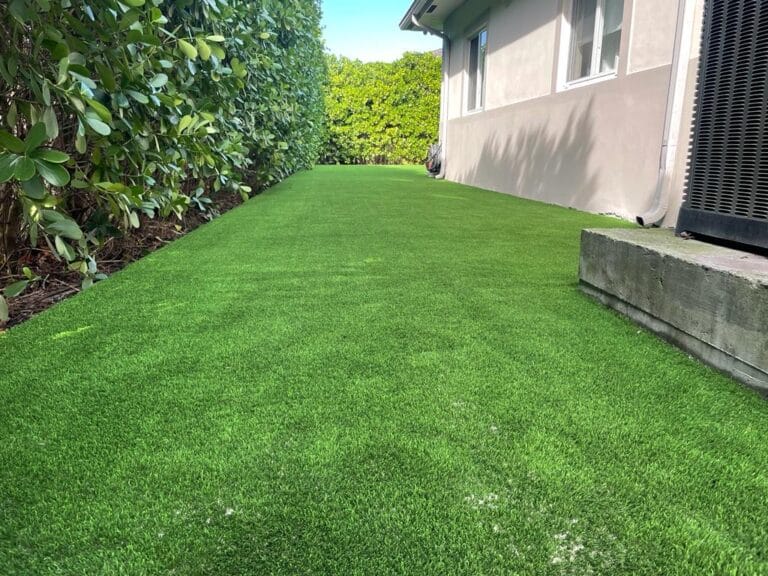 Save Money With Our Artifcial Landscaping Solutions
Lawn Guys Mia is all you need
Even though the initial cost of installing artificial turf might be higher, it actually leads to significant long-term savings by cutting down on water bills and maintenance expenses. Designed to remain in good shape for years, artificial turf requires very little maintenance and doesn't develop those unattractive spots or bare patches that pet urine often causes on natural grass. It's also tough against digging and damage from dogs. Cleaning up after your pets is a breeze on artificial turf, thanks to its excellent drainage. Since you don't need to water, mow, fertilize, or manage pests, the ongoing maintenance costs are kept low. All you have to do is occasionally use a blower to clear away any debris.