Top-Rated Artificial Pet Turf
Pet friendly turfs that will make both you and your pet happy!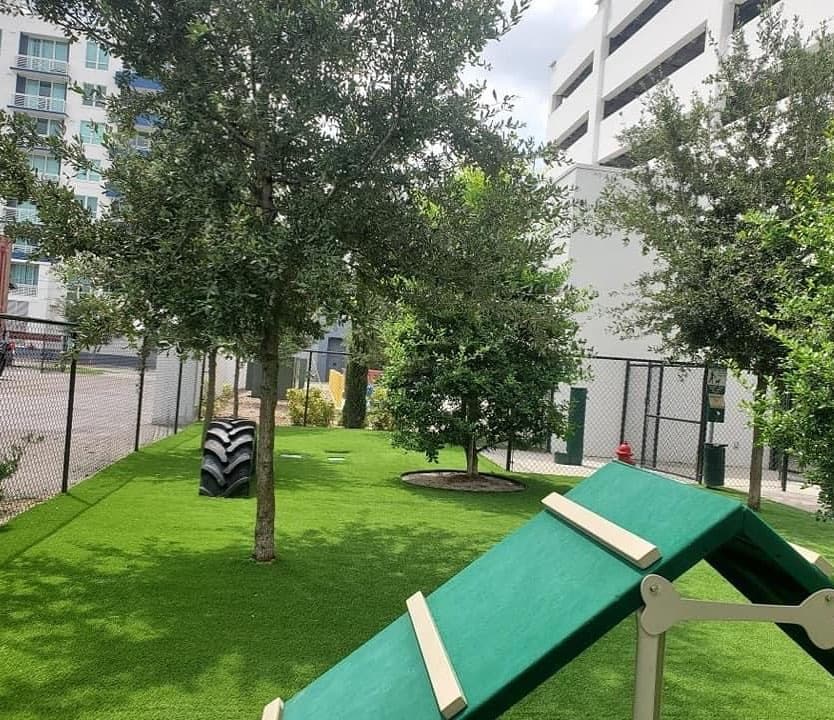 Want Great Artificial Pet Turf?
Lawn Guys Mia has you covered
When people in Miami consider installing artificial pet grass, a significant concern often revolves around the possibility of lead exposure. This worry stems from studies conducted on earlier versions of synthetic grass that discovered elevated lead levels, which understandably raised alarm. It's important to recognize that lead exposure has been linked to various health issues, including cognitive impairment and peripheral neuropathy. This makes it essential for parents and pet owners to take proactive steps to ensure the safety of the chosen ground covering. Artificial grass is gaining popularity as a durable and low-maintenance alternative to traditional lawns. Its use is expanding across different areas, such as front and backyards, play spaces, and dog runs.
Benefits of Artificial Pet Turf
When you have natural grass, your pets might end up digging holes in it, leaving behind unattractive craters and pits. Our synthetic pet turf, on the other hand, is incredibly tough, making it highly unlikely for pets to dig through. This resilience allows it to withstand intense pet activity without harming its overall texture and fibers.
There's no denying that maintaining the quality of natural grass demands a significant amount of effort. It necessitates ongoing tasks such as watering, trimming, seeding, and landscaping work. On top of that, you have to consider the use of fertilizers, pesticides, and various chemicals. These combined efforts can lead to substantial expenses, especially if you have energetic pets that enjoy running and digging holes.
Looks Immaculate All Year Long
Unlike natural grass, our synthetic pet turf remains consistently attractive throughout the entire year. Regardless of the weather or season, it retains its beauty, regardless of how much foot traffic it experiences.
Eco-Friendly Grass Safe for Pets
The use of artificial grass removes the need for lawnmowers and other landscaping tools. This has a positive impact on the environment as it reduces carbon emissions, fossil fuel consumption, and other environmental pollutants. Moreover, synthetic turf's eco-friendliness extends to the fact that it doesn't require fertilizers, pesticides, or other chemicals. These substances are known contributors to environmental decline as they can eventually seep into water and food systems, causing contamination.
Today, water conservation stands as a pressing and widely discussed issue. The unique tropical climate of South Florida poses particular challenges as the population keeps expanding. Authorities responsible for water resources are taking a stern stance against wasteful practices, which include leaving sprinklers on for extended periods. Our solution to this predicament involves the use of artificial turf. By installing our synthetic grass, you can bypass the need for excessive water usage, all the while providing your pets an excellent space to enjoy and engage with you.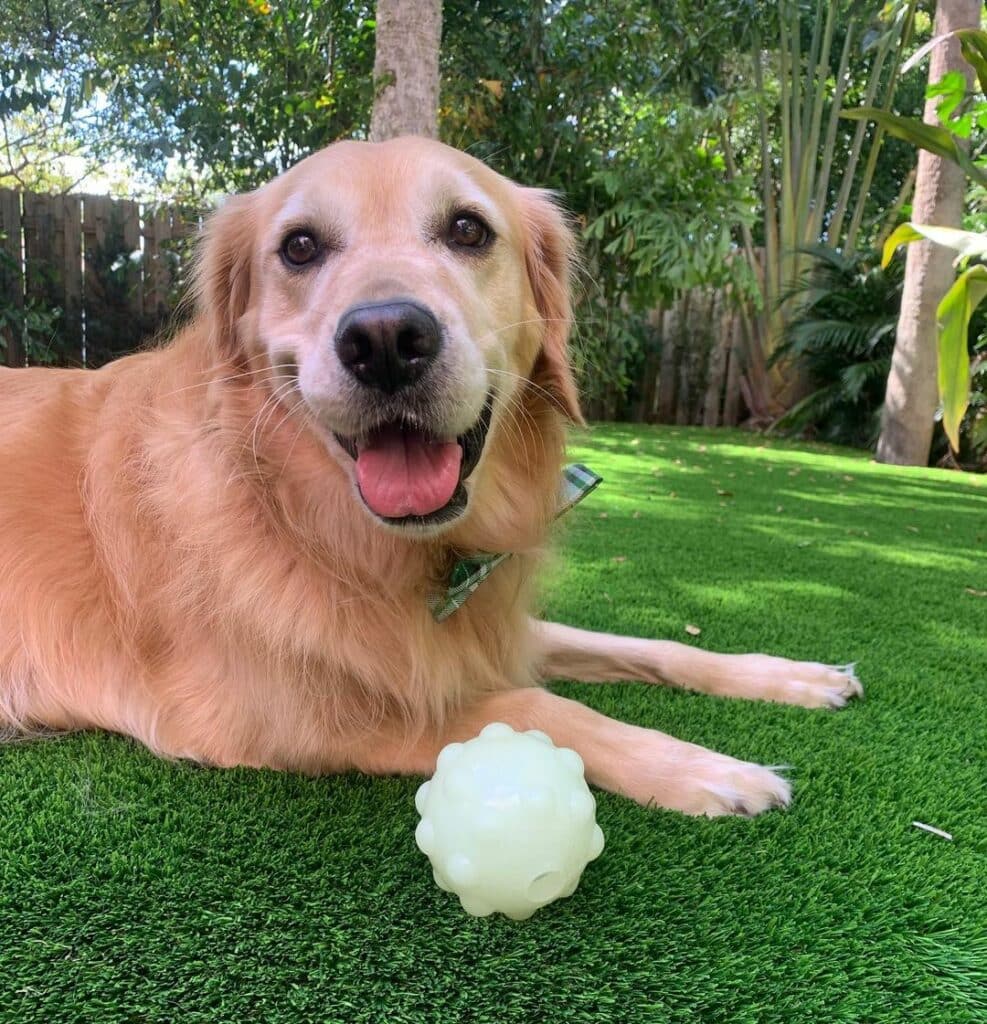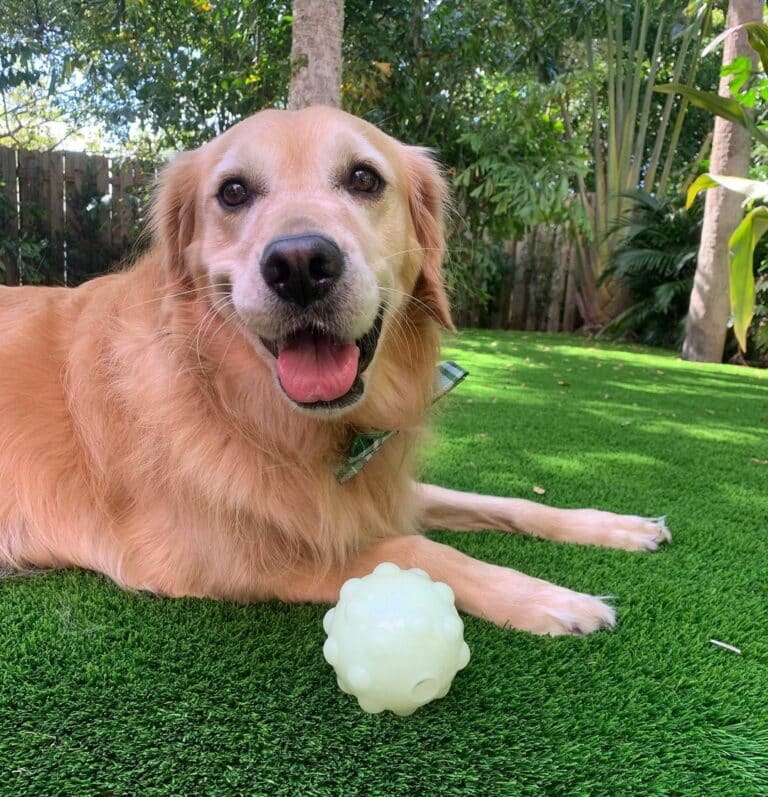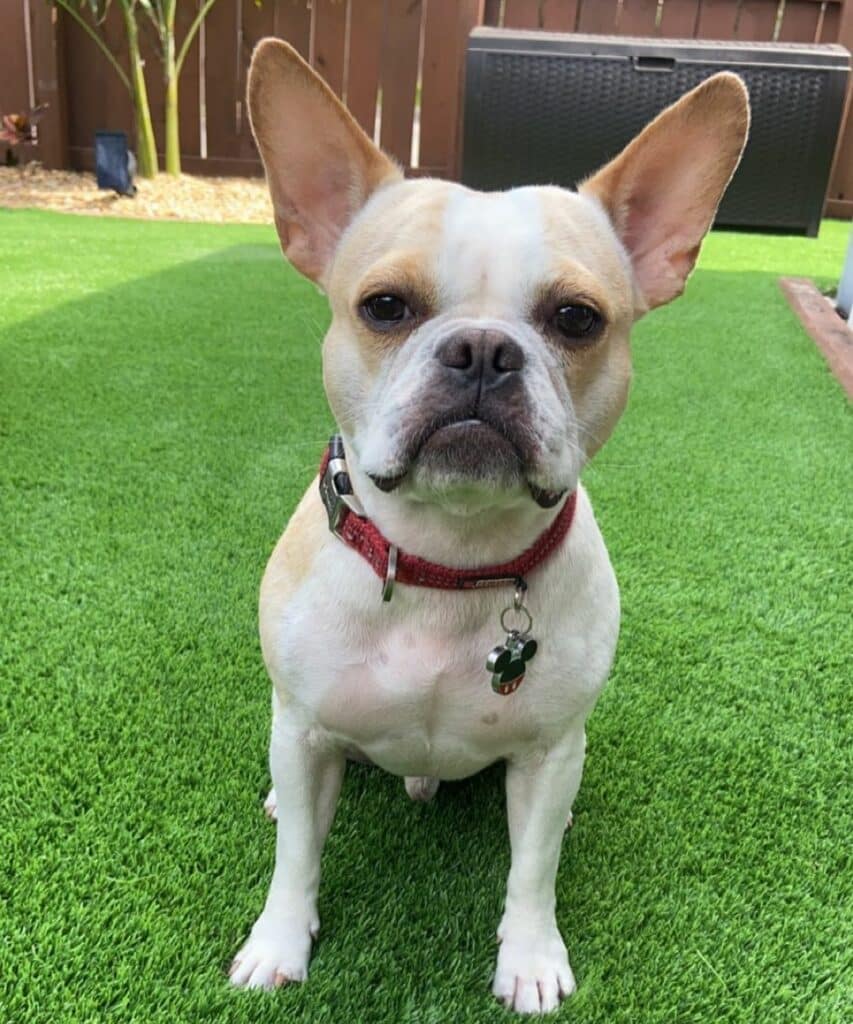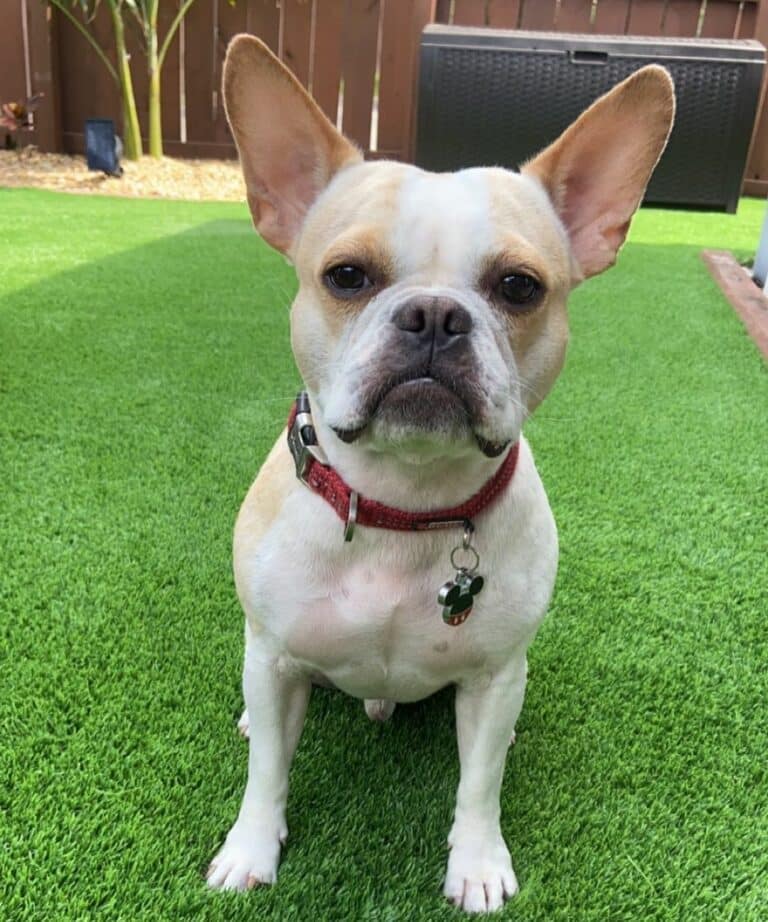 Your Satisfaction Guaranteed
Contact Us For a Free Consultation
Our team is here to cater to your needs. Whether you're looking to create the perfect dog run or a sprawling dog park, we've got you covered!