Best Artificial Putting Green Turf Provider
Perfect Your Putt with Our Exceptional Putting Green Turf Solutions!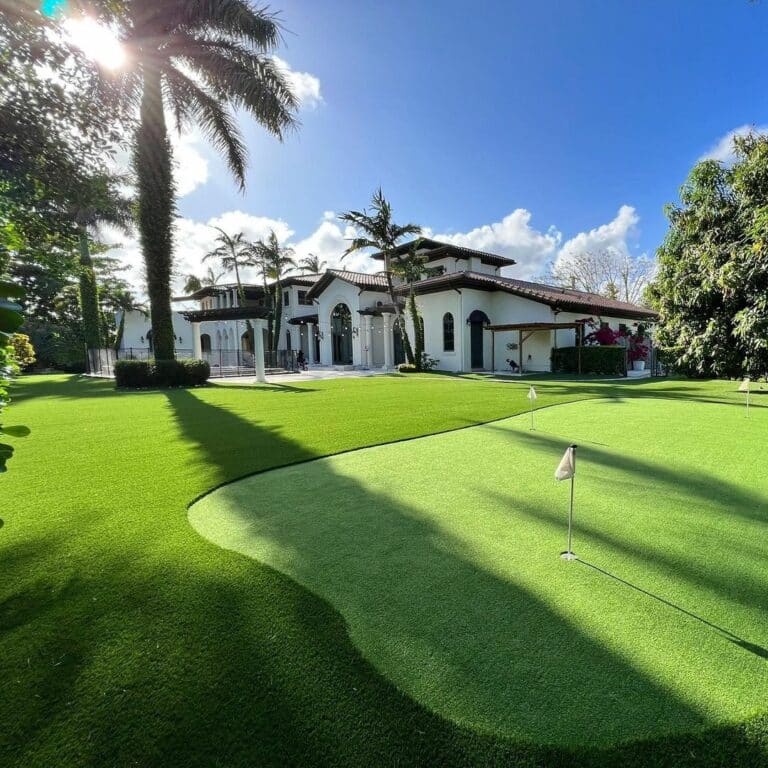 Want Great Artificial Putting Green Turf?
Lawn Guys Mia has you covered
Having a an artificial turf putting green course offers a great deal of enjoyable moments for the whole family, and it's not just limited to recreational use. Even professional golfers can enhance their skills through these greens. While golf courses do provide meticulously maintained greens for practice, having your very own putting green at home offers unmatched convenience.
Consider the substantial investments that golf courses make in hiring skilled designers and maintenance personnel to craft and uphold their courses and greens. This investment ensures that golfers enjoy the utmost satisfaction during their rounds. By incorporating an artificial grass putting green into your backyard, you not only have the opportunity to practice whenever you please, but you also create a space for family enjoyment right at home.
Why Choose us for Artificial Putting Green Turf Installation?
Our company was established with a clear mission: to go beyond your expectations by providing unmatched quality in both our products and craftsmanship. Our commitment is to offer you a seamless and convenient solution for all your lawn-related requirements. We truly grasp and value the importance of your landscaping and backyard, understanding that it symbolizes a substantial investment you've made.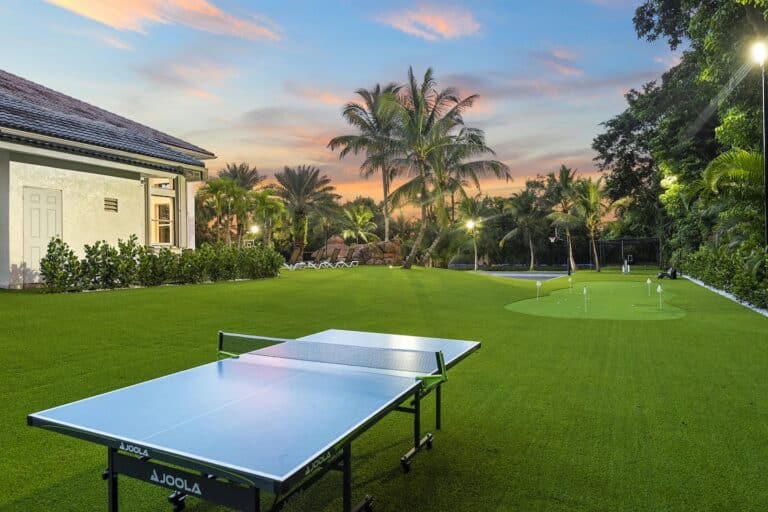 Your Satisfaction Guaranteed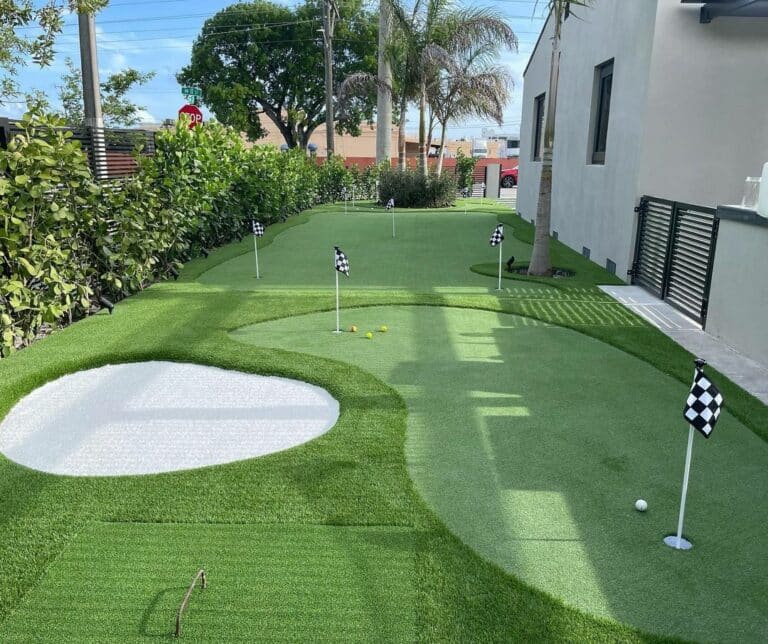 Putting Green Synthetic Turf
Lawn Guys Mia is all you need
Residential Putting Green
There's a captivating charm in having a vibrant, emerald lawn. Beyond its visual appeal, it fosters a serene and inviting atmosphere that reaches right up to your doorstep. Yet, most homeowners understand that up-keeping such a splendid lawn demands unwavering commitment to gardening and landscaping. Our team distinguishes itself as the foremost source for crafting superb artificial grass home putting greens.
In this exciting game, carefully crafted artificial putting surfaces, ranging from carpet to concrete, take center stage. These surfaces showcase intricate geometric patterns that frequently present players with unconventional putting lines, including challenging bank shots. Adding to the excitement, imaginative artificial obstacles like tunnels, tubes, ramps, and even dynamic windmills contribute to making this game a truly exhilarating adventure. And let's not forget about the robust barriers made from resilient materials like concrete, metal, or fiberglass, which add another layer of depth to the gameplay experience.
Benefits of Installing Artificial Putting Green Turf