Top-Rated Artificial Grass For Playgrounds
Play Safe, Play Vibrant: Discover the Ultimate Artificial Grass for Playgrounds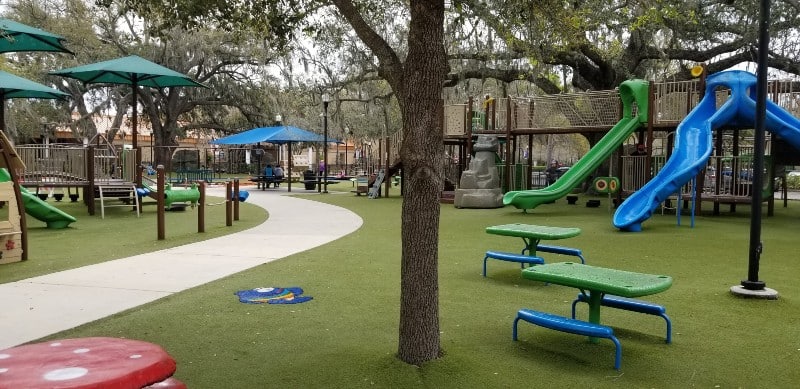 Want Great Artificial Grass For Playgrounds?
Lawn Guys Mia has you covered
Artificial grass stands out as the ideal choice for a wide range of uses, including as playground flooring. Its softness, resilience, low upkeep needs, and longevity make it a perfect match for play areas, especially those bustling with active kids. The synthetic turf sector is experiencing rapid growth, and you have the opportunity to take the lead by offering premium products to both residential and commercial playgrounds.
Where Can Synthetic Playground Turf Be Used?
The certification criteria for school playground turf vary, and it's essential for artificial grass installers to be well-versed in these particular requirements. Our selection of synthetic turf and artificial grass provides optimal choices tailored for playgrounds. When it comes to school playgrounds, qualities such as durability, cushioning, density, and resilience take on heightened importance.
When it comes to finding the right astroturf for a Municipal Playground, you can rely on Lawn Guys Mia. Our team of skilled professionals understands the vital certifications, like fall heights and impact zones, that are essential for such environments. We provide an extensive selection of premium fake grass choices explicitly crafted for playgrounds, ensuring they fulfill all your needs.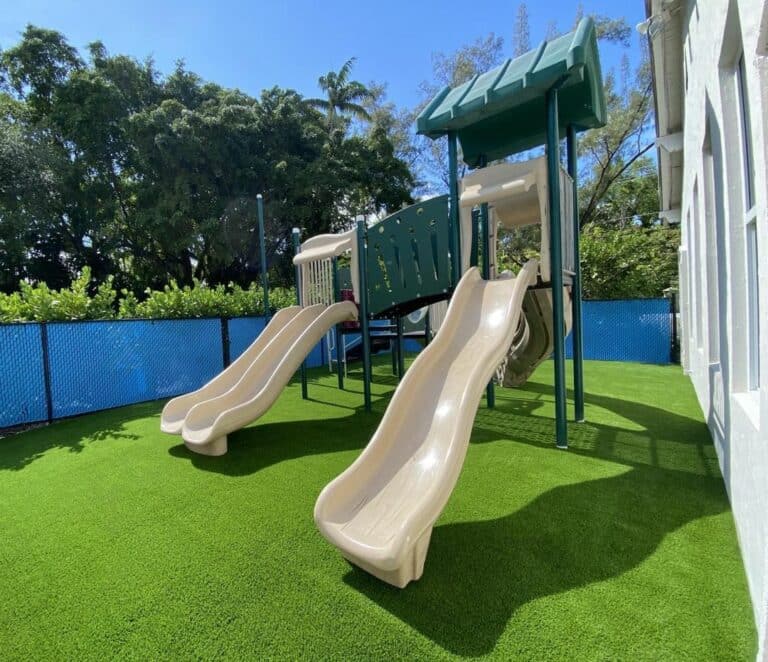 Your Satisfaction Guaranteed
Benefits of Synthetic Playground Turf
Common loose materials used for playground surfaces, like mulch or sand, tend to shift easily. With regular play, especially in busy zones, these materials often scatter across the play area. This scattering can lead to an uneven surface, compromising the intended impact absorption. Less filled areas might not offer the expected level of safety. To maintain consistent safety, these materials need to be regularly raked back into place. In contrast, synthetic turf is laid over shock-absorbing padding. Positioned underneath the turf, this padding remains stable and cannot be displaced. This arrangement ensures a dependable level of shock absorption consistently across the play area.
Artificial grass offers a cushioned solution that ensures a gentle landing. Its polypropylene blades are smooth, non-irritating, and less prone to causing scratches on little knees and hands.
You can easily rinse the turf with water since it doesn't absorb moisture. This means that water from rinsing or accidental spills like drinks can simply drain through the turf system. Furthermore, the turf is chemically inert, meaning it won't react when exposed to things like spilled snacks, sunscreen, or road salt. If necessary, a turf playground can be spot cleaned using mild detergents.