Top-Rated Artificial Turf For Sports Fields
Score Big with Our Premier Artificial Turf Selection!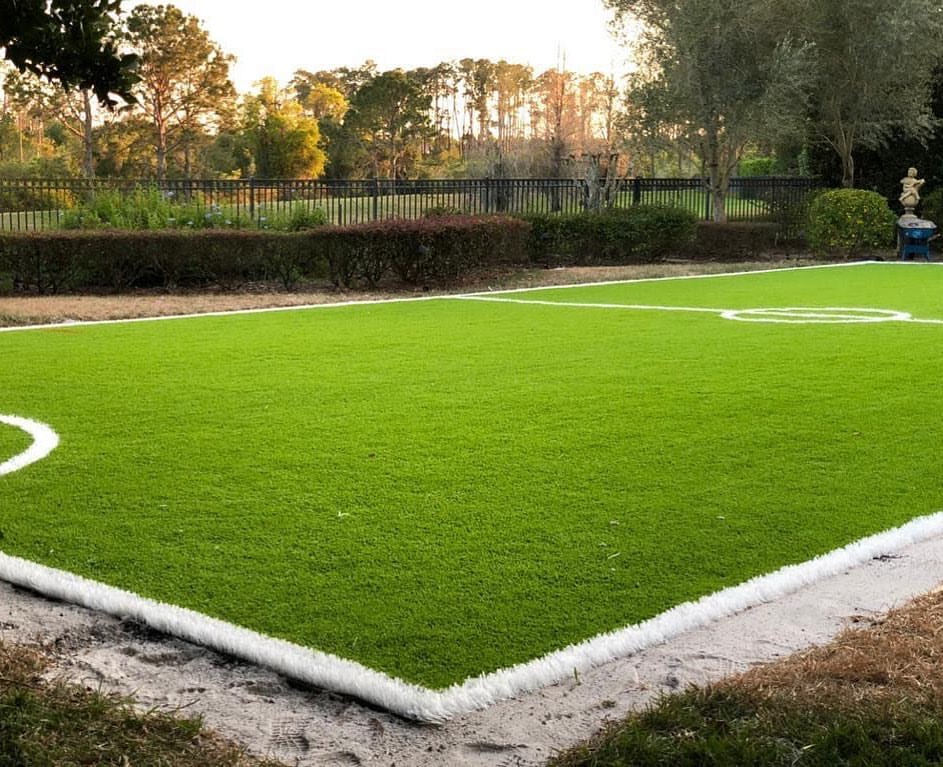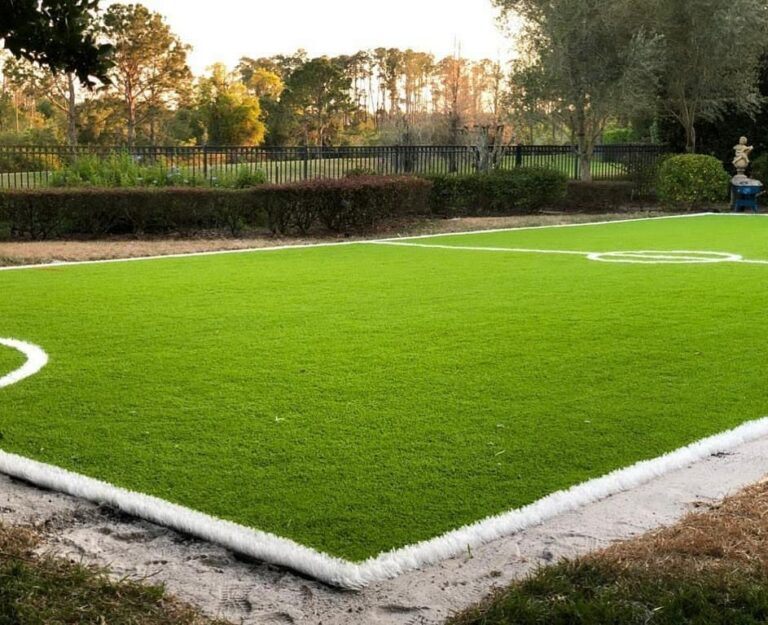 Want Great Artificial Turf For Sports Fields?
Lawn Guys Mia has got you covered
Lawn Guys Mia is a service provider that specializes in delivering exceptional services for a wide range of sporting arenas and related fields. Real grass often develops uneven surfaces, marked by divots, areas of overgrown grass, and spots worn down from frequent use. These irregularities can increase the risk of accidents and injuries. On the other hand, artificial turf fields offer a consistently level playing field that remains unchanged regardless of the extent of wear and tear.
Do you need artificial grass installation for a sports field or a cross-fit gym? Whether it's a Bocce Ball court, tennis court, basketball court, or football field, our selection of slit film options offers an excellent fit for your requirements. We built our company with a goal to exceed your expectations with the highest quality product and workmanship available, while offering you a care-free solution for your lawn needs. We understand that your landscaping and backyard represent a significant investment, and we uphold the belief that exceptional products and services offered at a fair price are exactly what people need.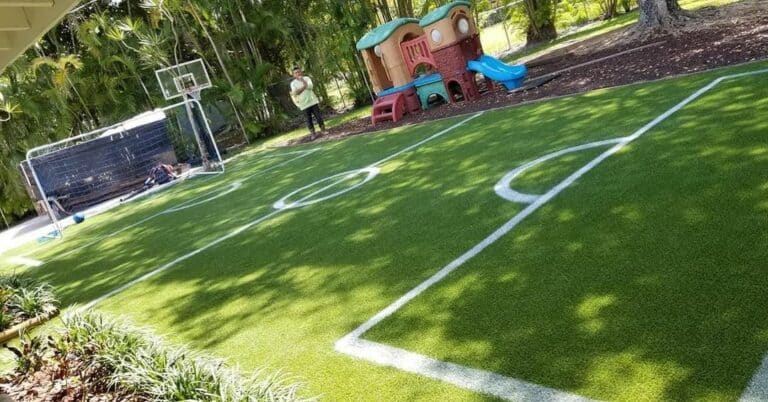 Benefits of Artificial Turf for Sports Fields

Lawn Guys Mia is all you need
Lawn Guys Mia stands out as a specialized service provider committed to providing exceptional services for a wide range of sports arenas and related fields. These artificial grass fields cater to various sports, encompassing soccer, football, basketball, and baseball, among others. It's important to underscore that a pitch or sports ground is an outdoor area intentionally designated for participating in a variety of sports activities.
One of the standout benefits of incorporating artificial turf into CrossFit facilities is the remarkable boost it provides to performance. This, in turn, enhances the precision of athletes' movements during their training sessions. The preference of CrossFit facilities for artificial turf over traditional carpeting is rooted in the superior aesthetics, tactile experience, and overall enhanced performance that artificial turf brings to the table.